Please Join Us for Young Audiences Arts for Learning's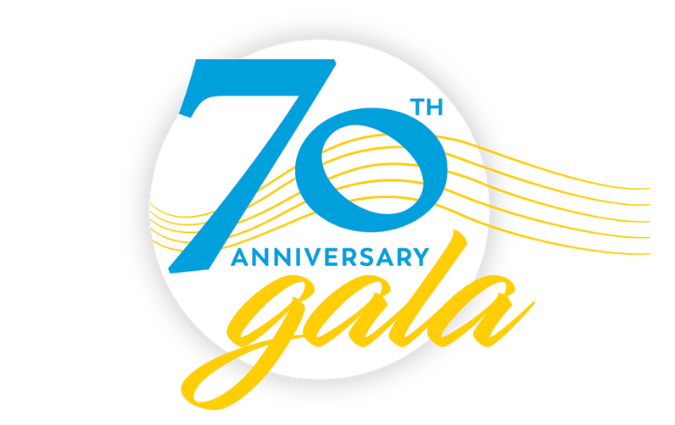 70th Anniversary Gala
Honoring James Rasteh,
Founding Partner of Coast Capital
November 9, 2022
6:30 pm Cocktails, 7:30 pm Dinner
Mandarin Oriental New York
Join us for a very special evening to celebrate Young Audiences Arts for Learning's seven-decade history
and support our ongoing mission to inspire young people and expand their learning through the arts.
Register Now >>
Musical Guest: Porter Carroll Jr.
Young Audiences' 70th Anniversary Gala will include a special performance by Porter Carroll Jr.
Porter is a singer, songwriter, drummer, percussionist, and founder of Newban (later Atlantic Starr), the rhythm and blues hit machine from the 70s and 80s. He is a member of the number one selling duo in music history, Hall of Famers Daryl Hall and John Oates, performing worldwide in his role as percussionist/background vocalist. Porter is also performing in two breakout projects of his own: The Evolution of Cabaret, a "bold and daring nightclub act for the modern world" and Symphony Rhythm & Blues, "the ultimate crossover".
Performing with Porter Carroll Jr: Andy Abel, Dave Livolsi, Danny Obadia, and Joel Rosenblatt.
National Board of Directors
Chair
Nathan W. Pearson, Jr.
Chair Emeritus
Corinne P. Greenberg
President
James H. Gellert
Vice Chairs
John W. Creamer
Mary Ann Fribourg
Vice Presidents
Thomas R. Berner
Sue Ann Weinberg
Treasurer
William Cox
Secretary
L. Jan Robertson
Officers
Fernando Amaro
James G. Benedict
Bettie Minette Cooper
Dale M. Frehse
L. Scott Greenberg
Marilyn W. Grounds
Sumit Handa
Jean C. Hodges
Marjorie Hyman
Gretchen B. Kimball
Daphne Kis
Peter S. Kraus
Yo-Yo Ma
Wynton Marsalis
Marguerite Moisio
Mary P. Nass 
Robert Sprung
Richard Stoltzman
H. Guyon Townsend III
Prakash Vanguri
Diane K.R. Volk
Pamela Walker
National Advisory Committee
Emanuel Ax
Garth Fagan
Richard Goode
Gary Graffman
Lorin Hollander
Yo-Yo Ma
Wynton Marsalis
Zubin Mehta
Murray Perahia
Itzhak Perlman
Shirley Ririe
Leonard Slatkin
Richard Stoltzman
Michael Tilson Thomas
Deborah Voigt
Charles Wadsworth
Susan Wadsworth
Andre Watts
Pinchas Zukerman
Gala Table & Ticket Packages
To register online, please complete the form below. If you have questions about your registration or would like to use another payment method, please contact Barbara Davis at barbara@ya.org.
---
COVID-19 event protocol will be based on New York State and City guidance at the time of the event. Health and safety for all guests is our priority, and we will continue to monitor and follow all local guidelines.
In accordance with New York State and City guidance, event guests are not required to wear masks indoors or provide proof of full vaccination at this time.