Young Audiences Arts for Learning's 66th Annual Gala, coming up on November 7, 2018, will feature a performance by the world-renowned Young People's Chorus of New York City (YPC).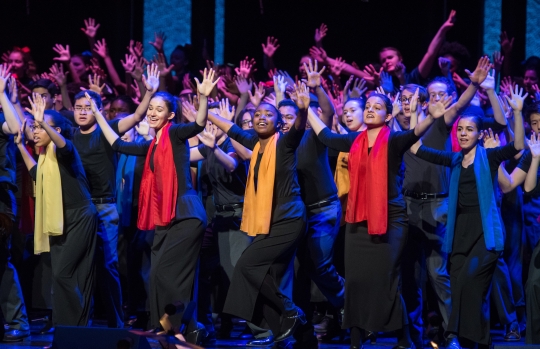 Celebrated as a model of both artistic excellence and cultural diversity, YPC provides children of all backgrounds with a unique program of musical education and choral performance. It aspires to fulfill each child's creative potential while enriching the community at large.
Helming the Chorus is Artistic Director Francisco J. Núñez, MacArthur Grant Recipient and Musical America's 2018 Educator of the Year. Since founding YPC 30 years ago, Núñez has been inspiring global audiences with his choristers' virtuosity and showmanship, all while championing the child's voice as a "significant, but often untapped, instrument for making music." YPC's acclaimed artistry has garnered numerous invitations, giving young participants the opportunity to travel the US and world for concerts, competitions, and innovative collaborations.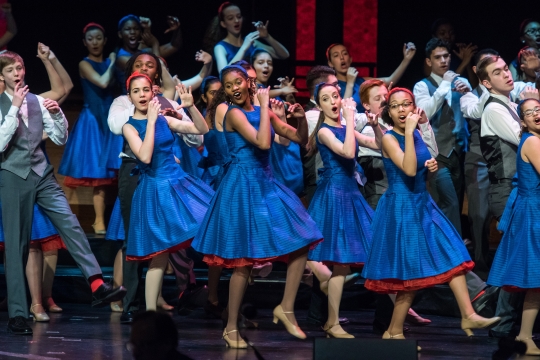 YPC was the first American chorus to win first prize in the 54-year history of the European Broadcasting Union's Let the Peoples Sing choral competition, the first youth chorus to open Lincoln Center's venerable Mostly Mozart Festival, and just this past summer, the only North American chorus to be named "Choir of the World" in the 34-year history of British Columbia's International Choral Kathaumixw competition. Among YPC's many honors is a National Arts and Humanities Youth Program Award, recognized as one of the country's higestest accolades for youth programs.
Each year nearly 2,000 children benefit musically, academically, and socially though their participation in YPC's after-school, in-school, and community programs. Young Audiences is thrilled to have the Young People's Chorus of New York City performing on this very special evening.
For more information on Young Audiences' 66th Annual Gala, visit www.ya.org/gala66, or contact Barbara Davis at barbara@ya.org.
To learn more about YPC, visit their website at https://ypc.org/.