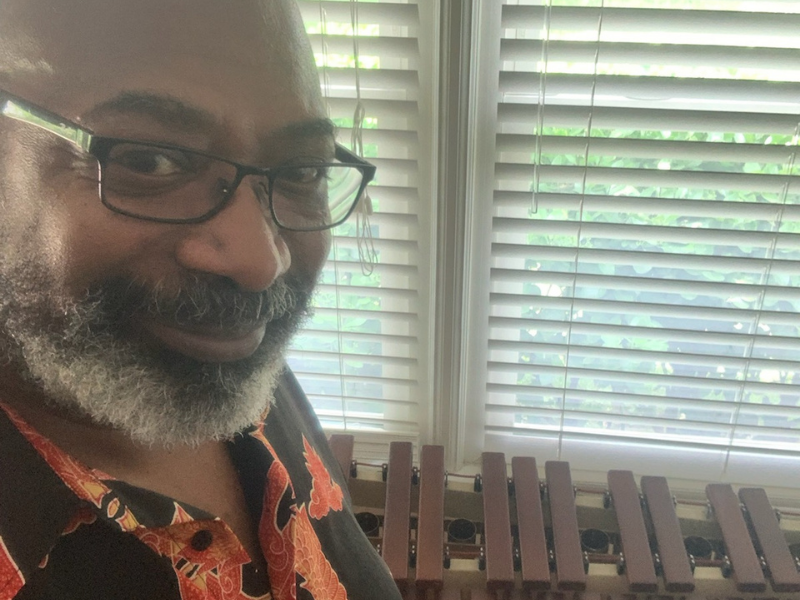 Music performance, percussion, voice work, and teaching have long been the creative outlet of journeyman musician, C. Jaisson H. Taylor. Based in Kansas City, Jaisson has performed around the world including shows for American troops, NATO allies, and other audiences including concerts in Africa, Europe, North and South America.
Performing a diverse range of music genres has been his passion including five albums with Ernest James Zydeco including "Three Steps from LALA" (Grammy-nominated). Jaisson has toured with many international acts including B.B. King, Bill Withers, Al Green, Tina Turner, Joe Louis Walker, Charlie Musselwhite, Provine "Little Hatch" and the Houserockers, the latter he also managed. His recent collaboration with guitarist Brandon Hudspeth resulted in their album "Folie a deux" reaching #1 on Roots and Blues Radio chart in 2021. Hudspeth & Taylor advanced to the semifinals in the solo/duo competition at the 2014 International Blues Challenge in Memphis, TN. Hudspeth & Taylor received the Blues Music Awards nomination for Emerging Artist, 2021. They most recently were selected to perform on the Legendary Rhythm and Blues Cruise, February 2022.
Mr. Taylor has performed in schools throughout the Midwest providing music clinics and residencies including Kansas School for the Blind, Envision, Crittenton, Niles Home for Children, and other programs for youth with special needs. His partnership with Kansas City Young Audiences began in 1994. He has developed his own programs including The Bucket Brigade Boot Camp, Fun With Idiophones and Membranophones, and Exploring The World of Drumming. He earned his National Young Audiences Teaching Artist credentials in 2020. Jaisson Taylor was honored as an inductee into the Kansas Music Hall of Fame in 2019.
ARTISTIC DISCIPLINE
Music
SPECIALTY PRACTICE AREA
Arts Integration
Creative Youth Development
Early Childhood Learning

Job TItle
Kansas City Young Audiences