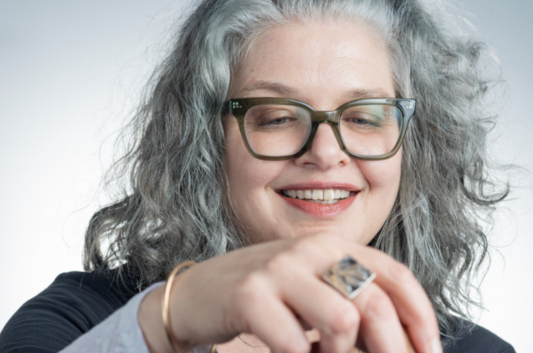 Maria-Ines began working with children while living in San Francisco, where she earned her Montessori Teaching Certificate. She holds a BA in Performance and Language Arts and a Masters in Teaching from Bennington College. Maria-Ines began dancing at the age of 27 after taking a class in dance history.
Since then she received a dance scholarship and was fortunate enough to be accepted into a school where she was encouraged by her teachers to explore and develop the movement that comes to her organically. She is an improviser and choreographer who works with diverse, intergenerational communities.
As a teaching artist, she has and continues to work for different arts organizations in the area, such as Wolf Trap Institute (2004- present), Arts for Learning Maryland, (2018-present), summers at Levine School of Music (2006-2017), Sitar (2013-2017), and Kennedy Center for the Arts (2017). She is a graduate from the Teaching Artist Institute, a program established by the Maryland Arts Counsel, Arts Education in Md. Schools (AEMS), and Young Audiences of Maryland.
Having grown up both in Washington, D.C. and Argentina, Maria is a native speaker and conducts classes in both English and Spanish. Her goal is to continue writing curriculum that will enhance and support the arts, education and community to a wide group of people.
 
ARTISTIC DISCIPLINE
Dance
SPECIALTY PRACTICE AREA
Early Childhood Learning
English Language Learners
Professional Development
Community Engagement
Job TItle
Arts for Learning Maryland